JJ  Mall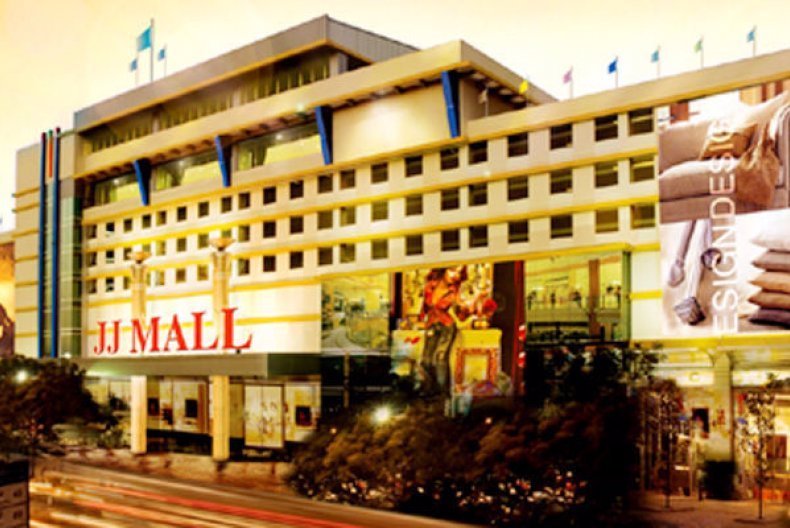 Opening Times
Monday to Friday 10:30am-8pm
Saturday and Sunday 10am-8pm
Basic Information
JJ Mall is a fully air-conditioned seven-storey shopping complex with a wide variety of indoor shopping for all visitors looking to avoid the heat at Chatuchak Weekend Market. The mall comprises of four shopping zones and has three floors of parking for visitors. The shopping complex is situated at the back of Chatuchak Weekend Market and is only a short walk to Mo Chit station (BTS) or Chatuchak Park (MRT).
What does JJ Mall have
JJ Mall has over 1,200 shops and stalls which range from fresh food to clothing and fashion. It is fully equipped with escalators and elevators to get around easily. The mall engages in promotions on the ground floor which change periodically throughout the year which are popular with locals.
With JJ Mall being so close to Chatuchak Market, it can be a nice quiet retreat for tourists visiting the market. Inside you can find a similar range of items to the outside market and there are western style restaurants in their food court on the third floor.
How to follow JJ Mall
JJ Mall regularly updates their Facebook, Instagram and Youtube.
JJ Mall offers a clean and lively shopping experience for all visitors so be sure to swing by while visiting Chatuchak Weekend Market.
Wondering how to get to JJ Mall and the Market? Click Here for how to get there.