With over 200,000 people flocking into Chatuchak Market every weekend, the Bangkok Marketplace has become the World's largest Weekend Market. The Market has over 15,000 stalls which are spread across 35 acres and 26 sections which range from Food, Art, Antiques, Fashion and much more. The full Market Opening Times can be found here. For more information on the Market had to our Blog or if you have a question, head to our Contact page!
History
Field Marshal Plaek Pibunsongkhram was the third Prime Minister of Thailand who first came into office in December 1938. During his tenure, he decided that every town must have a flea market of their own to make it easier for locals to trade and boost the local economy. Bangkok was high on his agenda, so it was declared that a flea market would open up in Sanam Luang, which would become the city's first market in 1942.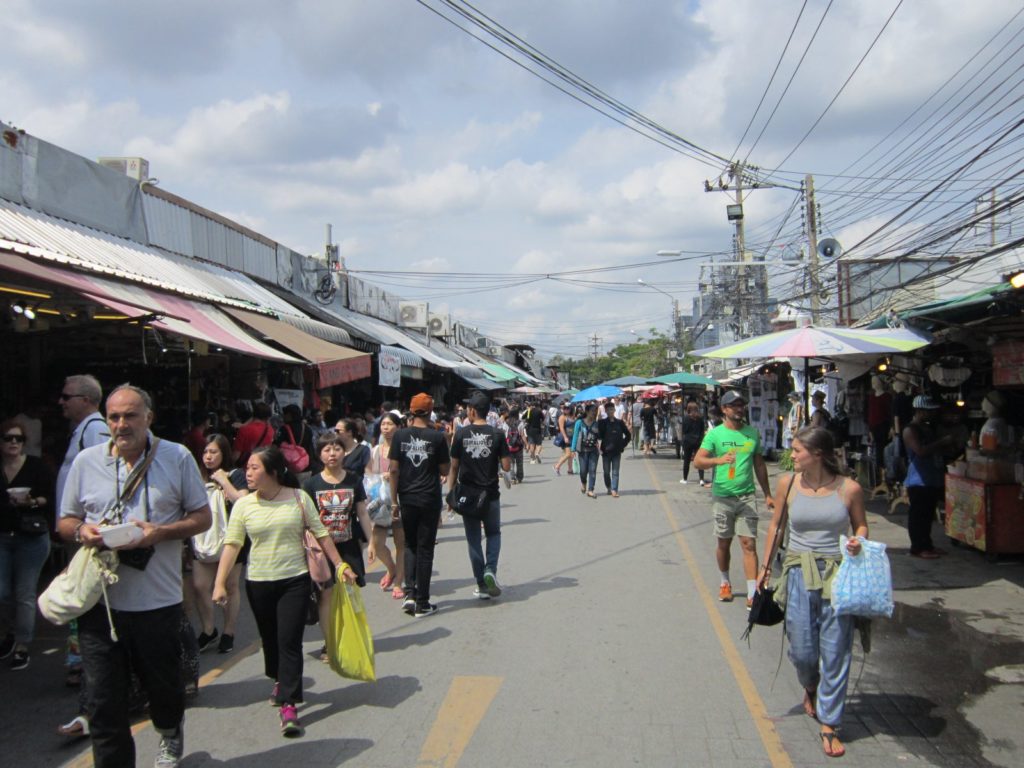 In the coming months, the government changed the venue, as the site was needed for other special functions. They decided to move to Saranrom Palace, in the centre of Bangkok. It stayed there for eight years until it was moved again to Sanam Chai and then back to the original venue Sanam Luang.
The return was brief as Bangkok had its 200-year anniversary of the city; meaning that the market's location had to be switched once more. In 1982, the market was moved as a permanent feature to Chatuchak. Five years later, the iconic Clocktower was built to celebrate King Bhumibol Adulyadej's 60th birthday and the market was finally renamed, Chatuchak Market.
The popularity of the market has grown substantially since its relocation from Sanam Luang. The market regularly accommodates 200,000 tourists each weekend and has over 15,000 stalls making it the World's largest weekend market.