Chatuchak Market featured in Lonely Planet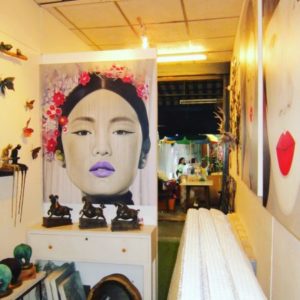 Micaela Marini Higgs, a Lonely Planet Bangkok writer has highlighted Chatuchak Weekend Market as her place to shop in Bangkok on her latest article 'How to live like a local in Bangkok'.
This article also contains various other topics such as where is good to eat and drink, what she loves most and where to go when she has visitors coming into the city.
Lonely Planet has also featured Chatuchak Market as the top market to visit in Bangkok with its own dedicated page which can be viewed here. The article gives the reader shopping tips and stalls to find within the market.
If you want extensive Chatuchak Market news, head over to our Blog to find our favourite shops, eats and drinks at the World's largest weekend market. If you want to follow us on social media, our Facebook, Instagram and Twitter can be found right here.