What's happening in 2019 for Chatuchak Market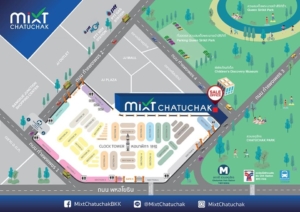 Bangkok's JJ market has gone through some big upgrades through 2018, but what is coming up in the new year?
Mixt Chatuchak Shopping centre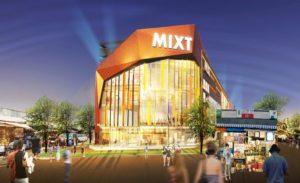 The biggest addition to Chatuchak next year will be the new conjoining shopping centre. The Mixt Chatuchak will provide visitors with a mixture of bustling market shopping as well as big brand retail so tourists can have one central location to grab the best deals.
The Mixt Shopping centre will span over 60,000 square metres and will include 700 shops which will give a wide shopping experience. It is scheduled to be finished by July 2019 and is already taking bookings for various activities such as spa and marketing events.
New Hotel Construction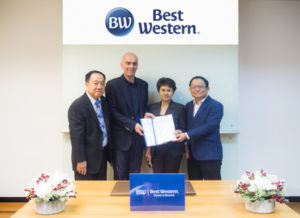 With Chatuchak growing in popularity, the Dusit International and Best Western are planning to open their doors to visitors over 2019 and 2020. This means that visitors to the area can stay in luxury overnight in one of Bangkok's busiest shopping districts.
The Dusit International has combined with Mixt to create a 250 room hotel within the shopping centre which will gain easy access to the weekend market. Meanwhile, the Best Western will open a 168 room luxury hotel in 2020 which will also neighbour JJ Market.
Best Western's managing director, Olivier Berrivin told TTR Weekly that he was pleased to create accommodation for people travelling to the Bangkok Market.
"Until now the thousands of visitors who flock to Chatuchak every weekend had no reputed local place to stay. We are delighted to be able to change all that. Best Western Chatuchak will provide an ideal base for business travellers, shopaholics or those seeking to discover a new side of Bangkok."
For more on this click here.
New Toilet and Parking facilities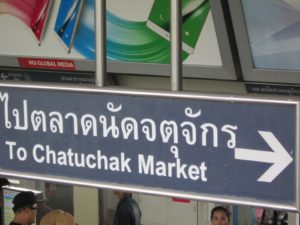 Finally, JJ Market will also be upgrading their toilets and parking systems which will be available in 2019. The 100 million Baht project will include eight new lavatory blocks and automated parking lots for visitors. Construction is already underway and will be ready in the new year.
From all of us at Chatuchakmarket.org we wish you all a very Happy New Year. If you want to keep up to date on everything around Chatuchak Market, keep posted on our site in 2019!
Photo Credit- Mixt Chatuchak Facebook and TTR Weekly