Why Bangkok Should Be Your Next Holiday Destination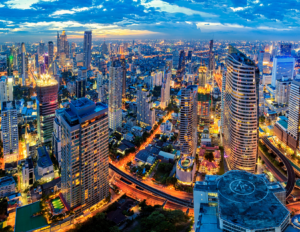 Bangkok is often overlooked as a holiday destination, but in reality, it has so much to offer. From its bustling nightlife to its rich cultural heritage, there are plenty of reasons why you should consider visiting this vibrant city. Let's take a closer look at why Bangkok should be your next holiday destination.
The Culture
Bangkok is home to a rich and vibrant culture that draws on traditional Thai values and customs. There are plenty of sites that showcase the city's history and heritage, such as the Grand Palace, Wat Pho – one of the oldest temples in Thailand – and the National Museum of Thailand. In fact, Bangkok was even named by Lonely Planet as one of the world's top 10 cities for culture!
The Shopping
Bangkok is also renowned for its shopping scene. Whether you're looking for souvenirs or simply want to treat yourself to something special, there's something for everyone in Bangkok's markets and malls. From Chatuchak Weekend Market – which boasts over 15,000 stalls – to the upscale Siam Paragon Mall, you'll be spoilt for choice when it comes to shopping in Bangkok!
The Food
No visit to Bangkok would be complete without sampling some of its amazing food! From classic dishes like Pad Thai and Tom Yum Goong to street food specialties like Moo Ping (grilled pork skewers) and Khao Man Gai (Hainanese-style chicken served with rice), you'll find something delicious wherever you go! And if you're feeling adventurous, why not try some unusual Thai delicacies like deep-fried insects or fried frogs?
All things considered, there are plenty of reasons why Bangkok should be your next holiday destination. Whether you're looking for cultural experiences or an opportunity to indulge in some retail therapy – not forgetting delicious food – this vibrant city has something for everyone! So what are you waiting for? Get planning your trip today!