Inside Chatuchak: Products of Gargoyle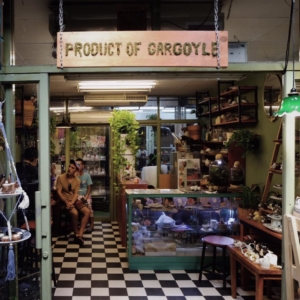 Products of Gargoyle mixes a natural cafe with handcrafted ceramic shopping inside Chatuchak Market's section 26.
What is Products of Gargoyle?
Products of Gargoyle is a tucked away cafe which serves 100% natural beverages. In addition to this, they serve western style products such as pancakes, Italian style milkshakes and smoothies. Eating at Products of Gargoyle is very cheap with many of the options cost under 100 Baht. The eatery is a cosy little stall that is a perfect place to get out of the heat!
What does Products of Gargoyle sell?
The cafe predominately sells animal shaped ceramics which are very popular with tourists. They are on display on the walls of the cafe which gives it a quirky but cool feel. You can find items such as pug shaped candle holders, ceramic bird ornaments, fox styled mugs and so much more. Products can range from Egg Cups (80 Baht) to Vases (600 Baht) which is very cheap even for Chatuchak Market.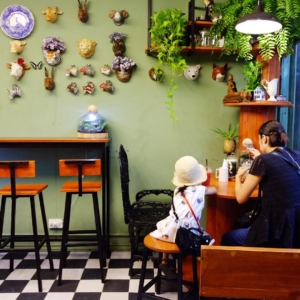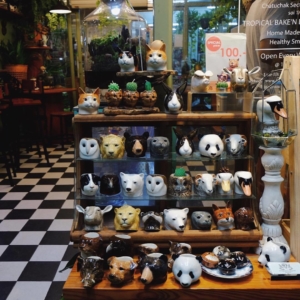 Where can I find Products of Gargoyle and when is it open? 
Products of Gargoyle: Section 26 Soi 1/4, No:087-88
Open Saturday & Sunday 10am-6pm
https://www.facebook.com/productofgargoyle/
Looking for more on the market? Well, check out our Blog or go to our Facebook page for all of the latest updates!
Photos Credit: Products of Gargoyle- Facebook