Chatuchak Market on a $30 budget – Escape Visa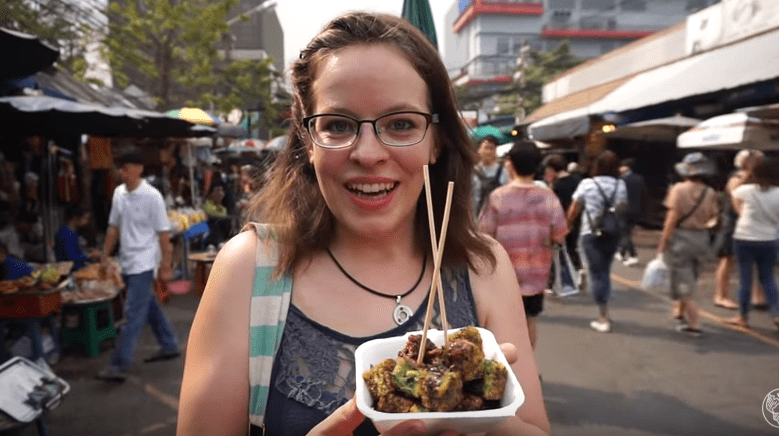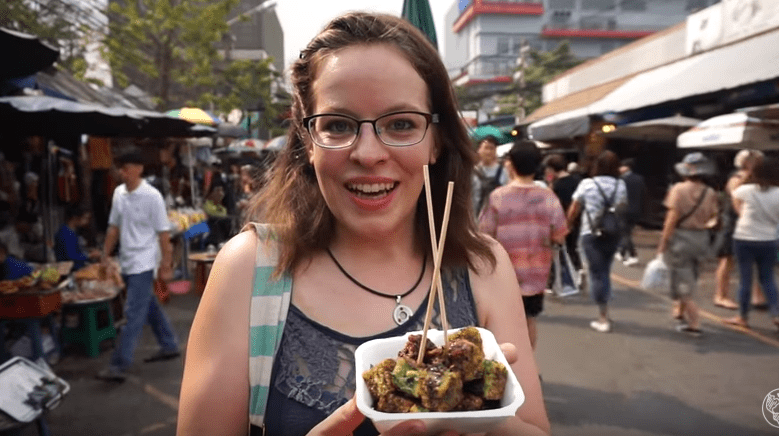 Youtube channel Escape Visa recently featured a new video on Chatuchak Market highlighting some of the best cuisines and beverages around Chatuchak Market.
Presenters Gustavo and Gretchen travel around the market trying to spend $30 USD (1000 THB) on as much food as they can stomach. The video shows the best of both ends of the spectrum from pork sausages on a stick to vegan jackfruit sticky rice.
This video is a great insight into what can be brought inside the market and will give newcomers to Thailand a little peek for whats in store!
The full video is below:
For some of our favourite treats at Chatuchak Market, head to our Food at Chatuchak Market for some dishes you can get your hands on!
Stay updated with all the latest news on the market by following us on Facebook!
Photo Credit: Youtube- Escape Visa