Explore Bangkok's Shopping Scene with the Ultimate Tour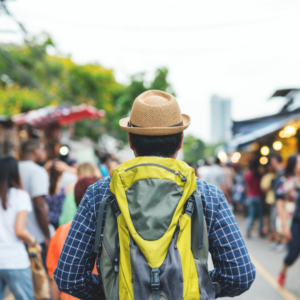 Are you looking for the ultimate shopping experience? Then a tour of Bangkok's shopping scene is just what you need. With its endless array of stores and markets, Bangkok has something to offer everyone—from luxury boutiques and trendy malls to street bazaars and night markets. Whether you're looking for high-end designer labels or unique souvenirs, this guide will help you plan your perfect shopping tour in Bangkok.
Chatuchak Weekend Market
No trip to Bangkok would be complete without a visit to the infamous Chatuchak Weekend Market. With over 15,000 stalls, this massive market is one of the largest in Southeast Asia and offers shoppers an unbeatable selection of goods at unbeatable prices. You'll find everything from antiques and vintage clothing to handmade crafts and local snacks. Be sure to haggle for great deals on your purchases!
Siam Paragon Mall
If it's luxury brands you're after, then Siam Paragon Mall is the place for you. Located right in the heart of Bangkok, this mall offers an impressive selection of designer labels and high-end stores that are sure to please even the most discerning shopper. Additionally, Siam Paragon features a world-class aquarium, luxurious cinemas, art galleries, and much more.
Night Markets & Street Bazaars
For a truly unique shopping experience, head to one of Bangkok's many night markets or street bazaars. These vibrant open-air markets feature endless rows of vendors selling everything from food items to electronics—you can even find some secondhand goods here as well! The atmosphere alone is worth checking out; but be warned that these markets can get quite crowded at times!
No matter what kind of shopping experience you're seeking out in Bangkok, there's something here for everyone! From high-end boutiques to bustling outdoor markets, the city has it all—and exploring it all could take days! So if you want a comprehensive look at what Bangkok has to offer shoppers like yourself, consider taking a guided tour that takes you through all these places so that you don't miss out on anything! With so much diversity and variety available throughout this amazing city, there's no better place than Bangkok for your next shopping spree.