Getting to Chatuchak Market by MRT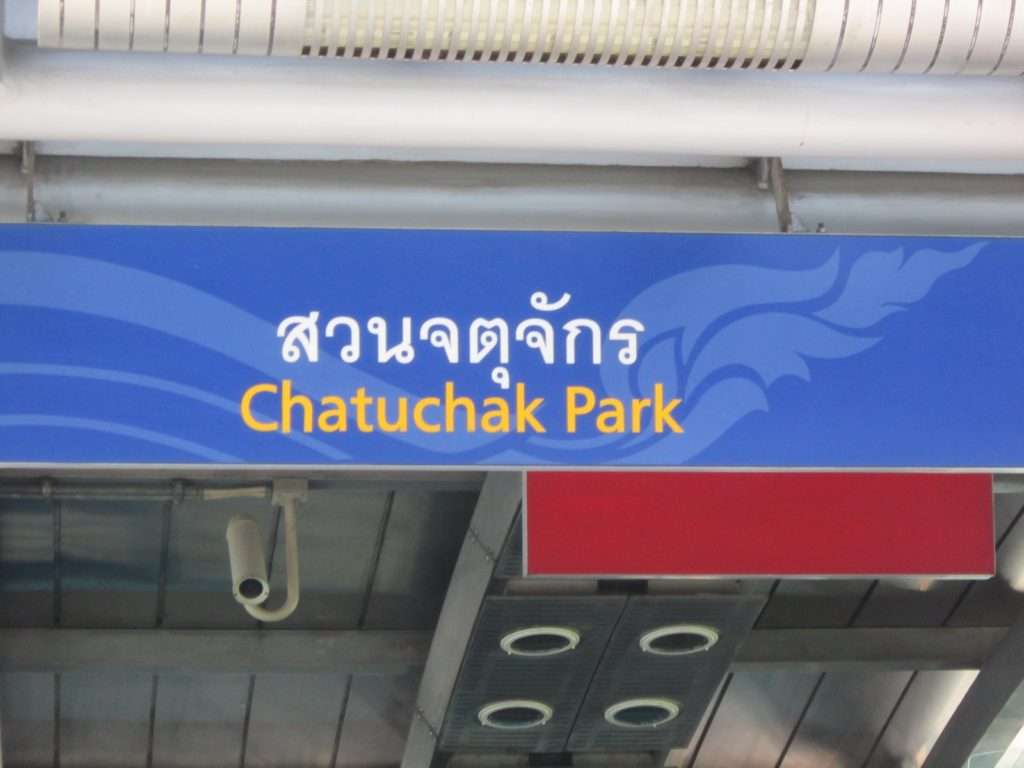 For people staying outside of Siam, the MRT can be the easiest way of getting to Chatuchak Market. So, how does the MRT work?
The MRT (Metropolitan Rapid Transit) is an underground train service that stretches through 20 km of central Bangkok. The service only has one central line but there are also links to the airport. The most central and most common of all 18 stops is Silom which is located next to Lumpini Park. There are also stops at Petchaburi and Sukhumvit which is next to Asok BTS (Skytrain) station.
Getting to Chatuchak Market 
The MRT journey to Chatuchak Market couldn't be simpler. If you get on the one central line for the MRT and ride it to Chatuchak Park, you are there! The train will drop you inside the park which is a short two-minute walk from the Entrance 2 at JJ Market.
Travelling on the MRT is very cheap which is similar to the BTS. Travelling from Silom to Chatuchak Park will cost 40 Baht for an adult and 20 Baht for children and elders. The service is open from 6 am to midnight so you can hop on and off while you explore Bangkok's largest market!
Want more information on Chatuchak Market? Head to our Blog to find everything you need to know!